1. Thou Shall Not Scream 
Serafina was a free-spirited California artist until a shocking scare sent her on the run. She traded Los Angeles city life and Pacific Ocean waves for desolated mountain-top wilderness sleet and snow. The last thing she expected to find was Liam Glace, a burning-hot male in the middle of Colorado winter.
Danger follows her and threatens to end her traveling days for good, and Liam may not be all that he seems. Amidst a building battle of good versus evil, lust will turn to romance, but will the strength that gives them be enough to help Serafina and Liam survive?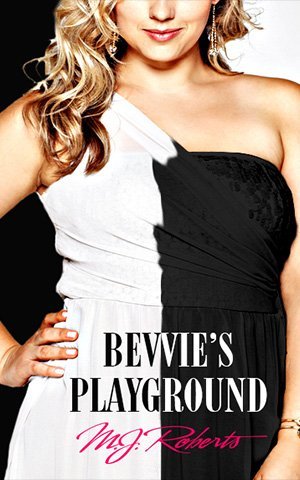 2. Bevvie's Playground (Book 2 in Playground Series)
The long-awaited sequel to Marcy's Playground, sees Marcy's best friend, Bevvie, face her fears about intimacy and sex, and eventually about her concepts of the goodness within herself. Fan favorites Evan and J.L. come back with more attitude, more allure, more humor, and more willingness to give virginal Bevvie advice!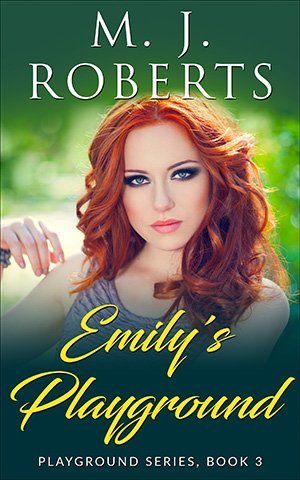 3. Emily's Playground (Book 3 in Playground Series)
Emily joins Marcy, Bevvie, and the gang for a new adventure. She's a friend from college and Marcy helps her get a construction job rebuilding a huge outdoor patio and kitchen behind the club. Twists and surprises abound when her new boss, Ben, is the man she's been trying to avoid and his family has a secret than can ruin her. How can his love win her over?
4. Grayson's Wolf 
Grayson and Jack come from different packs, different cultures, different romantic pasts. When Jack and his sister come to live with Grayson and fight a common enemy all bets are off.
5. Flesh and Kidnappers (Book 5 in Flesh Series) 
Effie and T immediately have sizzling chemistry. Just when it looks like they're going to get a vacation to further explore their intense connection, T's god-daughter is kidnapped by a ruthless cartel and Effie and T rush to New York City. They need all hands on deck. It's a trial by fire as Effie meets all of T's family and crew, known as The Ward Squad. Effie must find her place on the team as they plan a daring rescue. Rappel out of helicopters, avoid getting shot, rescue a teenager? Effie and T go airborne and risk their lives as The Ward Squad attempts the nearly impossible to wrench Amanda from the hands of a ruthless killer.
6. Flesh and Con Artists (Book 6 in Flesh Series)
Mallory, known as Turk, is sent undercover into the most dangerous cartel in all of India. The Ward Squad doesn't have operatives in place in Asia, but Nate, T's younger brother, follows Mallory to Mumbai. Nate has had a crush on Mallory for ten years. They desperately fight against a ticking clock to stop a plot to poison 40 million peoples' water supply. Mallory has to risk capture to save the child she's supposed to be teaching; Nate has to find a way to find a way to rescue them both. Can Nate save Mallory and finally prove he's worth taking out of the friend box?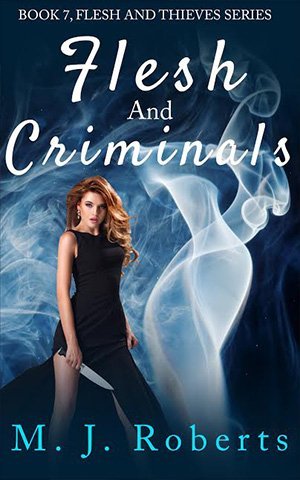 7. Flesh and Criminals (Book 7 in the Flesh Series)
Haunting memories keep Irish from ever wanting to return to Brazil, where she grew up. But when an old friend needs help, Ward needs her to go back to South America. He also sends one of the most lethal operatives she's ever known, Slade. The have to prevent a rebel faction from throwing a government into chaos and a city into ruin. Slade's thick scar that runs from his forehead, through his left eye, and down to his neck is foreboding enough to put off almost anyone. As deadly and dangerous as his damaged face seems, it's nothing compared to mental scars. Irish is damaged too. Is this the job that will help them see past the wreckage of their pasts and give them hope of a future together?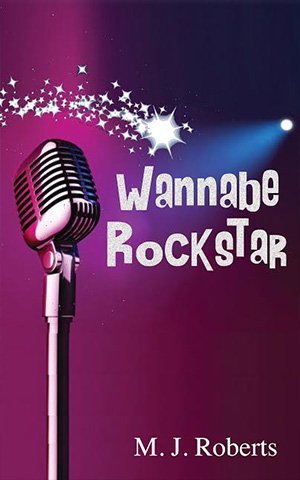 8. WannaBe Rockstar (Book 1 in RockStar Series)
Struggling singer/songwriter Bea Brockman has a once-in-a-lifetime chance to win the new cutthroat Wannabe Rockstar competition and rise to superstardom. She's ready to work hard and risk almost anything to make all her dreams come true. Cop turned bodyguard, Colin Macomber is assigned to watch Bea, and determined to not let his attraction to her distract him from the job. When the serial killer dubbed the Siren Strangler by the press gets Bea in his sights, Colin has to put everything on the line to keep her safe or her dream of fame may lead to a deadly swan song.